I don't write as much code as I once did. These days I'm lucky if I find time to bash out a Linq query to mash up some data for a demo. That said, I still try and keep up to date with stuff in the software development world. When you're responsible for budgets, what tools people use and the technology direction of product, it strikes me as pretty crucial to keep abreast of trends in Dev. That's why this week I'm at NDC London.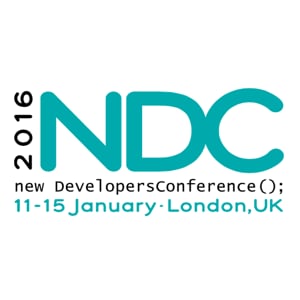 I'll be writing about my findings every day from the perspective of a developer turned product manager, to see how much value there is when what you're there for isn't to see how frameworkDuJour.js handles dependency injection.
Highlights for Monday, @shanselman doing the keynote and Analysing GitHub commits with R, with @basiafusinska.
by